We know that gear takes up a lot of space in your luggage and can be inconvienent to fly with. Furthermore, if you don't already own your own gear, it can be expensive to purchase all new stuff. For the first time, NOMAD Science is offering an optional gear rental for participants who do not want to purchase and pack gear over. The gear offered is nothing amazing or name brand, but we are confident it will do the job during your time with us. YOU WILL STILL NEED TO GET YOUR OWN WATER PURIFACTION METHOD (PUMP, UV PEN, ETC.).
How it works: Place your order using the form below and pay the full amount listed no later than June 1st so that we have time to source, purchase and test your selected items. Use your gear during the NOMAD Science project, and return it in good, dry, reasonably clean condition at the end for a 50% refund of your original gear rental cost. Good condition does not necessarily mean perfect condition - normal wear and tear is expected. The final say on the returned condition of the item will be up to NOMAD Science staff without exception.
For example, if you rent a blow up ground pad for $30, and return it in good condition, you will get $15 back.
What if the gear is not in good condition? If the cost of repair/cleaning is less than 50% of the cost of the item, we will get it repaired and return the balance to you. If the item is unusable and not able to be repaired reasonably, we will not issue you a refund for that item.
What if I want to keep the gear/use it on a follow up trip? If you want to keep the gear you rent from us, you can! You simply will not get your 50% refund back. If you want to borrow the gear past the end of the project, but intend to return it to us later, let's negotiate!
Worried about being cold? Being cold on an extended camping trip is the WORST! Our recommendation, if you're renting our gear, is to get a sleeping bag (with liner) AND a camel hair blanket. That should keep you MORE than comfy even on chilly nights.
Wait - I want my own tent. Why am I renting a 2 or 3 person tent? Tents are marketed for how many people can sleep inside. Because you'll have a big bag (luggage) and be staying in there for an extended amount of time, we reommend a 2 or 3 person tent - but rest assured - it's your own private space.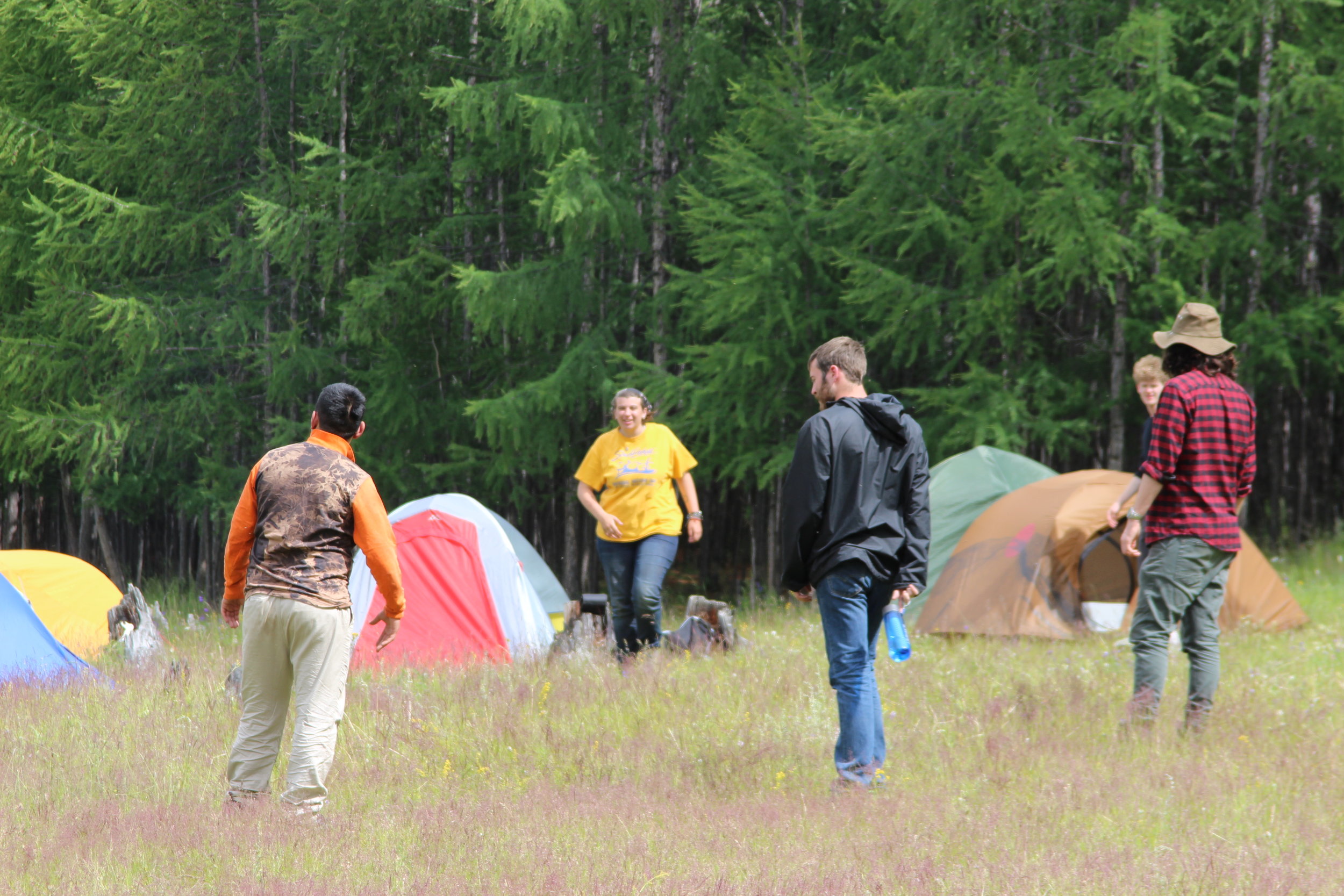 2 Person Tent
Sleeping Bag and Liner
Foam Mat
$90 USD Deposit
50% return on good condition gear (up to $45)
3 Person Tent
Sleeping Bag and Liner
Blow up Ground Pad
$120 USD
50% return on good condition gear (up to $60)
2 Person Tent = $55 USD
3 Person Tent = $65 USD
Sleeping Bag and Liner = $35
Foam Mat = $12
Blow Up Ground Pad = $30
Extra Blanket (camel hair) = $20
*50% refund on gear returned in good condition at the end of your trip.